Hi, I'm DeadPackets (Youssef Awad)!
💻 A passionate cybersecurity researcher, programmer and hacker!
---
$> whoami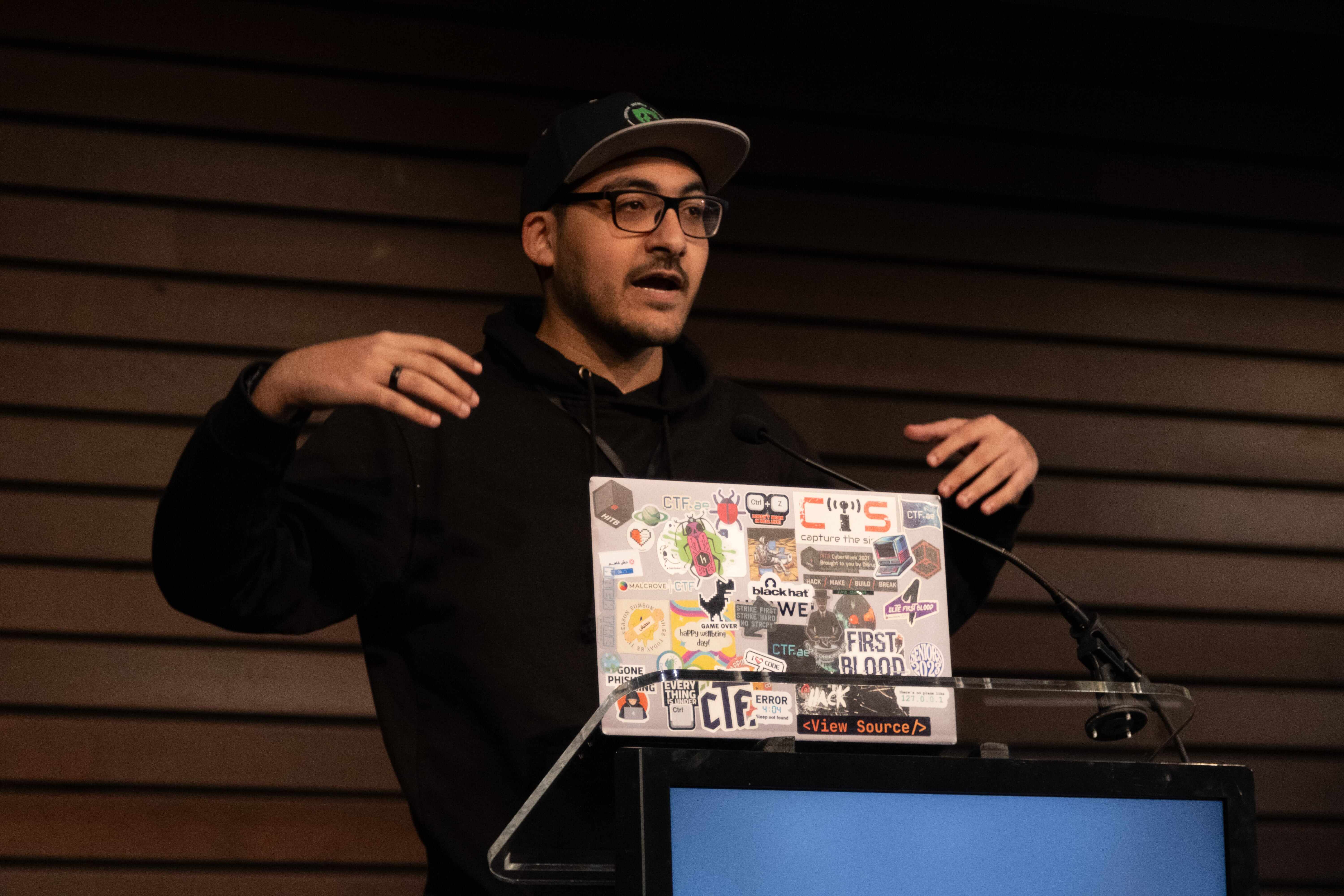 Senior Computer Engineering student at AUS
Head of Engineering & Co-Founder at CTFae
I enjoy creating/playing in CTFs and hacking/breaking things
I absolutely love Python and Docker
I love the dev/cybersec community and enjoy teaching others new things
You can contact me anytime for questions, I love answering them
I am always building new things or contributing to OSS
⭐ Over my 5 years on GitHub, I have opened 59 issues, opened 21 PRs, pushed 1128 commits, created 33 repositories, contributed to 8 projects, gathered 38 stars across all my repos and gists
$> cat skills.txt
Languages
Databases
Frameworks
Tools
Operating Systems
$> cat life.txt | grep "Achievements"
[2021] 🥇 1st Place Winner at The Hunt SOCathon hosted at GISEC (link)
[2021] 🏆 Created & hosted the longest CTF in UAE with CTFae (link)
[2021] 🏆 Awarded the "Outstanding CSE Student Talent Award" at AUS (link)
[2020] 🎤 Demonstrated a password stealing Windows attack @ GISEC (link)
[2020] 🥇 1st Place Winner at CyberKnight CTF (link)
[2020] 🥇 1st Place Winner at CyberTalents UAE Regional CTF (link)
[2020] 🥇 1st Place Winner at HITB Lockdown CTF (link)
[2019] 🎤 Invited to give a talk at DESC UAE
[2019] 🥇 1st Place Winner at CyberBattle Of The Emirates (link)
[2019] 🥈 2nd Place Winner at HITB AI Challenge (link)
[2019] 🥉 3rd Place Winner at CyberTalents Arab Regional CTF (link)
[2019] 🥇 1st Place Winner at CyberTalents UAE Regional CTF (link)
[2019] 🥇 1st Place Winner at Dubai Police CTF (link)
[2018] 🥇 1st Place Winner at CyberQuest Attack & Defence (link)
[2016] 🥇 1st Place Winner at CyberQuest CTF (link)
[2016] 🥈 2nd Place Winner at NYU CSAW Forensics CTF (link)
$> wakatime --show-coding-stats
$> github-cli --recent-activity
⬆️ Pushed 2 commits to DeadPackets/pwnbox
⬆️ Pushed 2 commits to DeadPackets/pwnbox-cli
⬆️ Pushed 1 commit to DeadPackets/pwnbox
🗣 Commented on #1 in DeadPackets/DeadPackets
⬆️ Pushed 2 commits to DeadPackets/DeadPackets
❗️ Closed issue #1 in DeadPackets/DeadPackets
❗️ Opened issue #1 in DeadPackets/DeadPackets
⬆️ Pushed 2 commits to DeadPackets/Rumi
🎉 Merged PR #3 in DeadPackets/Rumi
⬆️ Pushed 2 commits to DeadPackets/Rumi
$> git show stats